If you like spicy, then you need this sauce in your life. And if you don't, well then you can tweak it to your spice level. We love spice in our house so bring on the jalapenos!! I actually doubled this recipe this second time I made it.
It's actually called Cilantro Jalapeno Sauce...but I like to call it Green Goddess Sauce.
Prep Time: 5 Minutes
Yields: Approx 2 cups
4 Jalapenos (stems removed & cut in half)
2 cups cilantro (stems removed)
1/2 cup sour cream
(I used Greek Yogurt this go around to be healthier and it tasted just as good!)
Juice of 1 lime
2 cloves garlic
Pinch of salt or to your taste
1/2 cup EVOO
1 TB Apple Cider Vinegar
You put all but the last 2 ingredients in the food processor.
Blend & slowly add in your EVOO & Apple Cider Vinegar until completely mixed. Once mixed, put in a sealable container and refrigerate!
We love to put it on tamales, chicken, eggs, dip fries in it....it's good on EVERYTHING!
I have the
Kitchen Aid 11 cup food processor
that my Mom gave me as a wedding gift. It gets A LOT of use. My only complaint is that it has a lot of piece parts to clean once you are finished.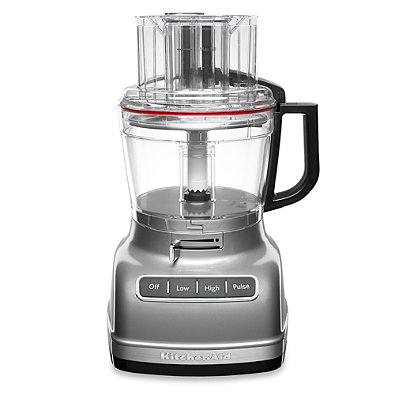 Let me know if y'all try it out. Or what other sauces do y'all love? I would love to hear. It's always nice to add a little something to a dish...especially when it happens to be on the healthier side.
Hope y'all have a great Wednesday!! It's Hump day.
xoxo,
Haley