Hey ladies!!
Hope y'all are doing well. It has been crazy busy with me lately. I have been working on wedding stuff hardcore lately. I have already started panicking b/c I have a little less than 8 months. Am I crazy? Yes I am. Oh well.
I have picked bridesmaid dresses! I love them! And so happy they are the color I wanted. My main wedding color was hard to find. But, lo and behold, we did. PTL!
First fitting is NEXT weekend. I am a little bummed b/c I wanted more time to get in shape. But y'all, I am in NO WAY ON GOD'S GREEN EARTH taking my bridal portraits in August or September is Charleston. If you are from Charleston, then you know EXACTLY why. Heat, bugs, humidity, and heat! Yeah, heat. Charleston gets hotter than blue blazes + the humidity... you can barely breathe!
Sooo with that being said, I will be taking my portraits in late April/early May. It can still be warm then but NOTHING like August. So I've got a bit of rushing around to do to get everything together.
I have almost all (but 4) Save the Dates addressed. I will post ours for you once I send them out. I love them. So they should be going out this weekend.
We have booked our DJ. Thank Goodness because one of my wedding nightmares is that I don't have a DJ. The other night it was that we never ordered our rings. Does it ever end? Before we got engaged, I was having nightmares about the ring...that it was a huge gaudy Superbowl ring. I kid you not, folks. Lord help me when I have children. I will NEVER sleep.
We have our first meeting with our pastor in 2 weeks. We do not actually attend his church, but he is a family friend of ours. I know he is going to be just perfect.
And lastly one of the things I am MOST excited for...we booked our honeymoon!! Can you guess the location?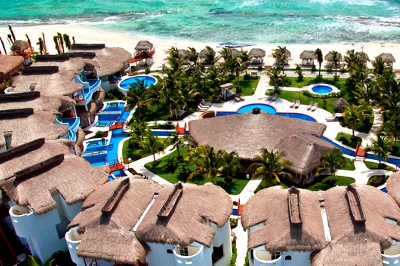 Can October hurry up and get here? I am just so excited/stressed! But, I know it will all turn out awesome!
Well my lunch break is almost over. Hope y'all have had a great week. Happy almost Friday!!
xoxo,
H